Identifying the Types of Defects in Ultrasonic Testing
Ultrasonic testing (UT) detects many types of aberrations that could jeopardize the integrity of infrastructure or assets. However, knowing the type of defect in ultrasonic testing is only part of the equation, as analysts must also find minute flaws that typically go unnoticed when applying other NDT techniques. UT technology can detect small defects such as corrosion, pitting, abrasions, and cracking. It can also spot abnormalities on a volumetric level and can detect anomalies that other NDT methods may miss.
However, certain UT techniques are more adept at reading flaws than conventional UT. For example, a corrosion scanner with a phased array ultrasonic testing (PAUT) instrument is a leading UT method that can detect hard-to-find defects. This article will explore why these techniques should be a vital part of any technician's NDT methodology.
Enhanced Corrosion Detection
Analysts not only need a corrosion scanner that can help detect corrosion effectively, but preferably one that adapts to unconventional surfaces and shapes, most notably curved geometries. An NDT Paintbrush scanner, for example, possesses the necessary capabilities that can find corrosion in many forms. It differs from most UT scanners due to its ability to conform to both flat and curved surfaces with ease.
Some traditional scanners only provide an X-Y mapping schematic, with little to no ability to conform to geometric curvatures. If a scanning area is larger than a scanner arm, then a complete and confident scanning of the testing radius can be challenging. Wheel probe scanners are a viable alternative, but they cannot encode the second axis, resulting in an incomplete scan.
On the other hand, a paintbrush scanner has magnetic wheels that attach to metal surfaces with ease.
Example: An analyst from a third-party NDT company finishes an inspection on an oil pipeline using long-range ultrasonic testing (LRUT). The indications found suggest a closer look is needed; the analyst must utilize a paintbrush scanner on various parts of the piping sections to further scrutinize the flaws detected using the LRUT method. The technician attaches the paintbrush to the exterior of the curved surface. The scanner highlights corrosion on a simple interface while the two encoded wheels of the scanner track the scanning position in real-time. Not only is the analyst able to gain a more comprehensive understanding of the type, size, and positioning of the flaws initially detected within the pipeline, they are also able to detect a few other aberrations in areas that the LRUT method overlooked.
Analysts who are working with a non-metallic surface can also use composite-dedicated wheels and get the same quality results. A paintbrush scanner retains some of the highest accuracy rates in the industry for:
Corrosion
Pitting
Erosion
Wall thickness measurements
The determination of wall thickness is a vital tool that allows analysts to detect the presence of corrosive anomalies or abrasions. In terms of corrosion, this type of scanner, combined with the right instrument and powerful embedded software, can provide 3D plotting schemes that allow users to explore corrosive areas in more detail, allowing managers or operators to make appropriate, proactive maintenance decisions.
Unconventional Phased Array Techniques for Pitting and Cracking
The same instrument that can facilitate corrosion scanning can also enable analysts to apply PAUT techniques when equipped with the right probes. PAUT is a more flexible form of UT that allows users to customize beam shapes and achieve multiple angles with a single probe. It can detect corrosive anomalies and other defects in the form of cracking, and it can also find parallel flaws. 
Overall, users can get the following benefits with PAUT:
Simplified scanning
Enhanced flaw detection
Quicker inspections
In addition to multiple angles in a single scan, analysts can also optimize inspection parameters that can provide in-depth angles.
However, certain materials can pose a challenge even for PAUT.
Example: A technician conducts PAUT measures on an austenitic weld. However, the analyst is contending with high noise levels caused by individual grain reflections within the weld. As a result, the analyst gets inaccurate data as the grains within the weld continued to pose inspection challenges.
This is where 2D matrix array capabilities come in. With 2D matrix array, PAUT technology can identify a wider array of defects more effectively, including:
Cracks
Coating thickness
Holes
Honeycombs
Further, the simplicity of well-designed PAUT equipment allows NDT personnel of all levels to utilize it with ease, while powerful processing abilities streamline the inspection process and allow analysts to focus on flaws with laser precision.
Identifying Defect Types in Ultrasonic Testing: Increasing Accuracy with Innovative Technology
Knowing what type of defect you're looking at is vital when it comes to nondestructive testing, as this will inform important decisions regarding repairs, replacements, and other maintenance procedures. Inaccurate or unclear readings can slow inspection processes and compound existing issues—or even create new ones that can develop into something quite serious.
Working with high-quality equipment and software enables analysts to conduct more thorough inspections in less time, increasing both efficiency and accuracy. For the best results, look for top-of-the-line UT solutions from a trusted NDT manufacturer. Safety and trust go hand-in-hand, after all; the more trustworthy your NDT equipment is, the safer everyone involved will be.
Zetec has been a trusted name in the field of nondestructive testing for decades. We're proud to offer innovative UT solutions that can provide the highest quality data in the shortest amount of time. Contact us today to learn more.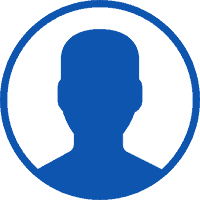 Zetec's designers are industry-leading experts in ultrasonic and eddy current technologies, and we can help you navigate any of our NDT testing solutions or devices.