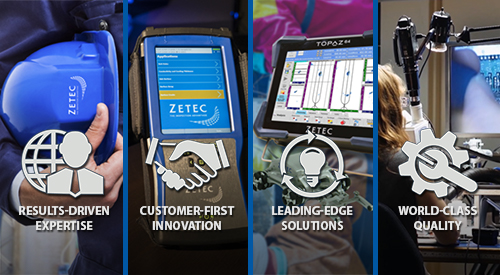 Zetec delivers the inspection advantage
The Inspection Advantage is built on the four core strengths below that make a difference for our customers in every nondestructive testing (NDT) product and solution we deliver. Results-Driven Expertise, Customer-First Innovation, Leading-Edge Solutions and World-Class Manufacturing Quality.
These Zetec core strengths combine to provide our customers with an unbeatable NDT inspection advantage: higher confidence and control.