Remote NDT Demonstrations Now Available
In these challenging times, many of us are unable to travel or even meet in person. The possibility of experiencing a new product or solution demonstration live at a facility, tradeshow or event is almost impossible. But that won't stop us from sharing our truly innovative solutions.
Good news! The NDT experts at Zetec are pleased to offer remote demonstrations on your schedule.
Here's your opportunity to see first hand in a virtual setting how Zetec provides our customers an unbeatable inspection advantage: fast, cost-efficient solutions that offer new levels of insight and control.
As a single source for high-performance products and solutions in both eddy current and ultrasonic technologies, we are confident that our remote NDT demonstration will highlight how we can deliver an inspection advantage for you.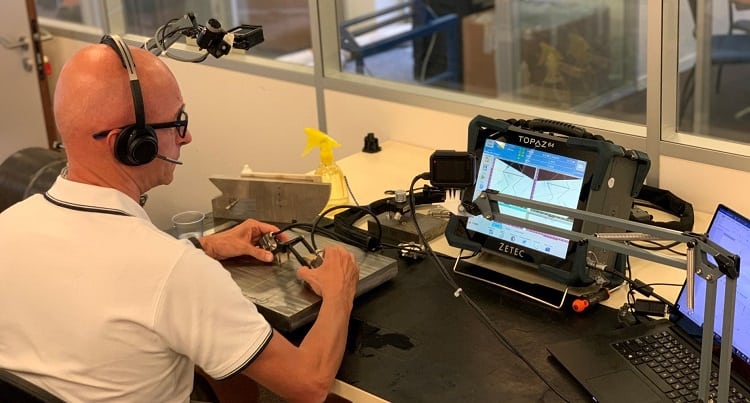 Our remote NDT demonstrations are simple. They are typically conducted live over the internet with full video and audio capabilities. No special equipment is required on your part. A Zetec expert will introduce our products and solutions that are available for your industry. They will highlight key features, powerful capabilities and fully demonstrate the solution, all in a virtual setting.
Request a remote NDT demonstration today
To request a remote demonstration, simply complete the form below. Once we receive your information, a Zetec expert will contact you and determine the best way to demonstrate our solutions.