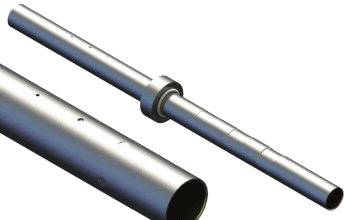 Calibration Standards for safer inspections
During our nearly 50 years in NDT, safety has been a high priority. To encourage safety on-site at nuclear plants, we've developed hundreds of 10CFR Part 21 Standards for the nuclear industry, all with as-built drawings.
Our experience in dealing with all simulated flaws from EDMs notches to thinning and expansions puts us in a unique position to recommend procedures and implement standards that increase your probability of detection during inspection of plants worldwide.
A large list of tubing or plate ASME standards are available. Also we can develop customized solutions that meet the specific needs of our customers. Whether you need tube supports, uncommon flaws or specialized packaging for the standards, Zetec can support.
ASME Calibration Standards provide an effective means to ensure your probes and equipment are functioning properly. Visit the ASME site to learn more: www.asme.org
If you would like to have a representative contact you about calibration standards for your application, please click the Inquire below.