Advanced NDT Instruments for Complete Testing Solutions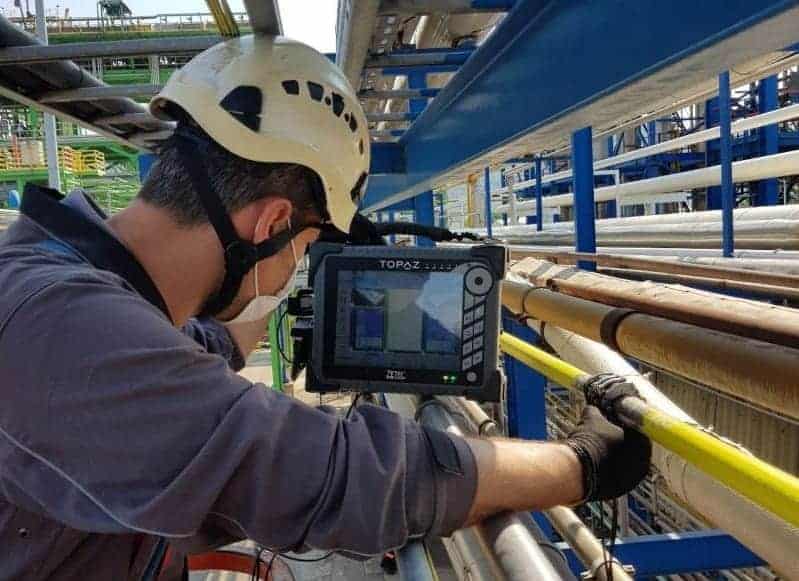 In industries that require safety and quality assurance of equipment and infrastructure, non-destructive testing (NDT) is a critical requirement. Aerospace, automotive, railway, and manufacturing industries among others utilize NDT methods for examining flaws and irregularities in their parts or products without affecting the integrity of the material being tested. With the help of a wide range of advanced NDT instruments, industries can accurately examine the problems which without proper testing, would result in hazardous or impacted operational consequences.
For many years, Zetec has been a leading provider of advanced eddy current and ultrasonic NDT instruments. Eddy current testing (ECT) uses induced electromagnetic current to detect flaws in tubes, surface or subsurface cracks and corrosion in the metal. ECT probes are highly sensitive to changes in the metal surface, thus, can be used for effective testing for heat exchangers, pipelines, or tanks.
Ultrasonic testing (UT), on the other hand, is ideal for the volumetric inspection of welds for possible cracks, corrosion, and flaws for a wide range of material and complex geometries. Advanced UT instruments use ultrasonic sound waves for analyzing flaws in the material.
Cracks, corrosion, and erosion are the main types of flaws seen in oil and gas, railway, and automotive industries. Zetec provides the best NDT instruments to support the goal of quality, productivity, and safety for your operation.
NDT Instruments Resources and Applications
Across the broad range of industries, NDT solutions help improve efficiency and cost-effectiveness. We have compiled a few examples of several NDT instruments and methods which can be a good resource for improving your operations.
Product Recommendations for NDT Instruments
NDT inspection can be required at different stages of production. Depending upon the type of application, eddy current and ultrasonic instruments can be used individually or in combination to get effective results. Zetec offers a wide range of UT and ECT instruments. To help you make the right selection of advanced NDT solutions for your application, we have compiled some common inspections applications. If you have queries about more inspections not listed here, contact our team. We're happy to help you find the equipment you need.
Click here to skip to a specific application category:

Weld Inspections | Tubing Inspection | Thickness/ Corrosion Mapping | Surface Inspections | Composite Material Inspections
Regardless of the application, advanced NDT instruments facilitate industries to perform a high-level inspection for flaw detection. Industries can leverage the accuracy and reliability of these instruments to produce high-quality components.
Zetec can help you match the right NDT instruments for your application. Contact us today to learn more.