OVERVIEW
More Confident Corrosion Inspection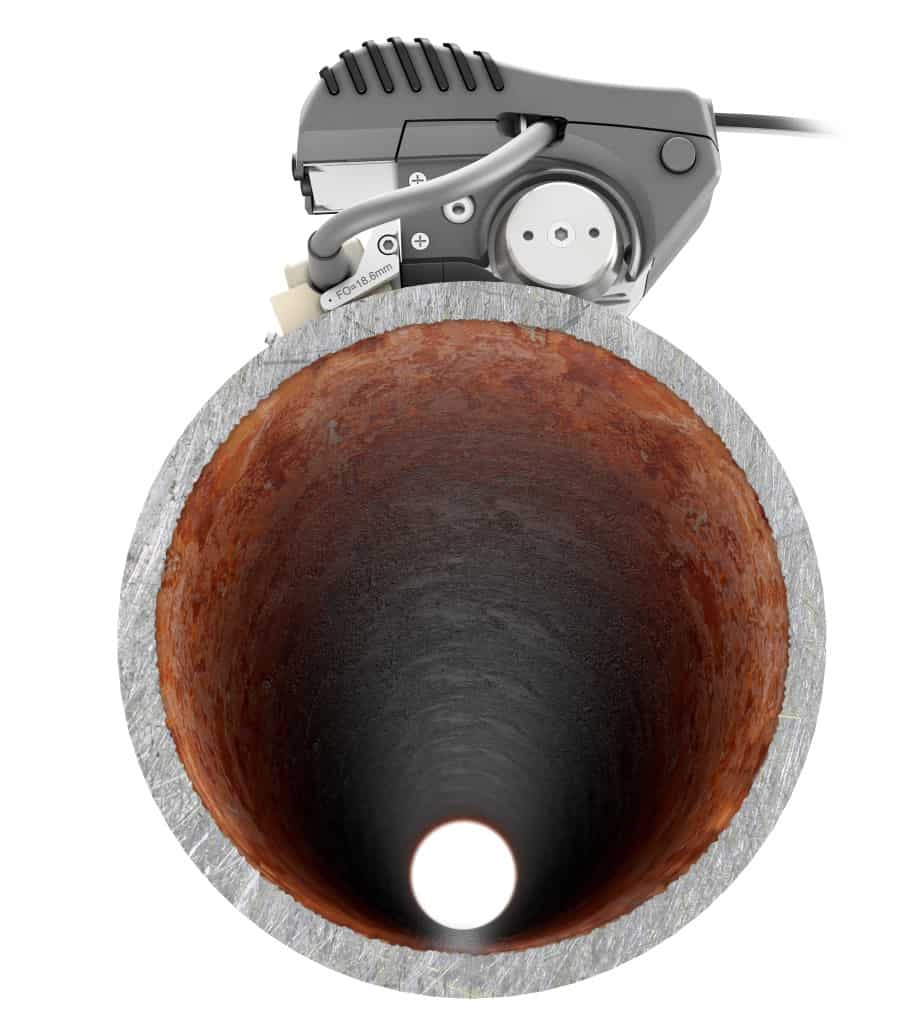 NDT PaintBrush by Zetec. An evolution in the field of corrosion inspection for the detection of wall-thickness reductions due to abrasion or erosion.
Zetec has set a new market benchmark for corrosion mapping with NDT PaintBrush, an extremely agile scanner that can operate on both flat and curved surfaces, providing the confidence of 100% area coverage. Its two encoded wheels that track the position of the scanner in real time allow the operator to visually identify areas that have not been covered. Coupled with the industry-leading TOPAZ ultrasonic instrument family and UltraVision software, NDT PaintBrush is the best solution available for corrosion and wall-thickness mapping.
A strength of NDT PaintBrush is its agility. The scanner is designed with magnetic wheels that stick to a metallic surface for easier use. For non-metallic surfaces, the wheels can be detached and replaced with composite dedicated wheels. The product's intuitive operation makes corrosion mapping simple and quick.