Careers

Are You Ready to Join Us?
For over 50 years, the talented people at Zetec have been advancing nondestructive testing (NDT) standards and science that protect some of the world's most important assets. Our mission is to make the world a safer place. Our customers look to us for fast, cost-efficient inspection solutions that give them new levels of insight and control.
Together, our people, customer-centric innovation and state-of-the art manufacturing facilities make us uniquely agile in meeting our customers' inspection needs. We produce high quality products that are known around the world. We're also able to integrate design and engineering with our manufacturing to deliver breakthroughs in productivity, safety and total cost of ownership.
Our Values
At Zetec, our core values define the culture and guide everything we do as an organization, everyday.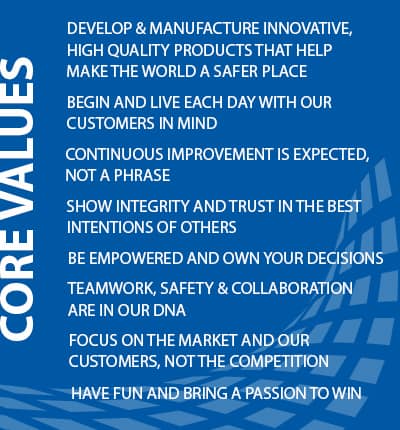 Zetec provides a working environment that is inclusive, stimulating and fosters development for professional growth. It's a place where individuals can pursue challenging and rewarding careers, learn new skills, adapt their role within the company, and experience advancement.
We're committed to promoting a culture of health and wellness. We encourage our employees to meet their work commitments while balancing a healthy lifestyle.
Discover Zetec
Location

Zetec's corporate headquarters is just outside of Seattle in beautiful Snoqualmie, Washington (ranked the best city to live in Washington State by 24/7 Wall Street).
Benefits
Comprehensive Coverage:
Zetec offers a comprehensive compensation and benefits package to our employees that includes medical, dental, vision, 401(k) + company match, short-term/long-term disability, life & AD&D insurance.
Work Life Balance:
Our benefits package also includes vacation (that increases over time), paid holidays, accrued sick leave, paid volunteer time, tuition assistance, team participation stipends, and more. Zetec also offers a flexible work environment that works for almost anyone's schedule and hybrid work for certain positions. We create opportunities to engage in activities other than just work. We have on-site games, a gym that has equipment for yoga to CrossFit, healthy snack offerings, birthday breaks, Summer BBQs, and so much more.
Recognition Programs:
Gain recognition for a job well done. We foster a culture of achievement by recognizing and rewarding employee contributions. Along with yearly merit reviews, our Reward and Recognition Program provides opportunities for peers and managers to recognize accomplishments on an on-going basis.
Employee Referral Bonus Program:
Help us recruit talented candidates through our Employee Referral Bonus Program. Employees who participate receive a bonus if their referral is hired.
Openings
Zetec maintains a searchable database of career opportunities. Click on the button below to see what opportunities may be right for you.
Zetec is proud to be an equal opportunity employer. We are dedicated to building, promoting, and cultivating a safe and inclusive work environment. We welcome individuals with diverse talents, backgrounds, working styles and skill sets. We believe that diversity will lead us to a stronger team that will foster continued innovation and allow us to better serve our customers and communities.