Automating NDT Methods Using Scalable Instrumentation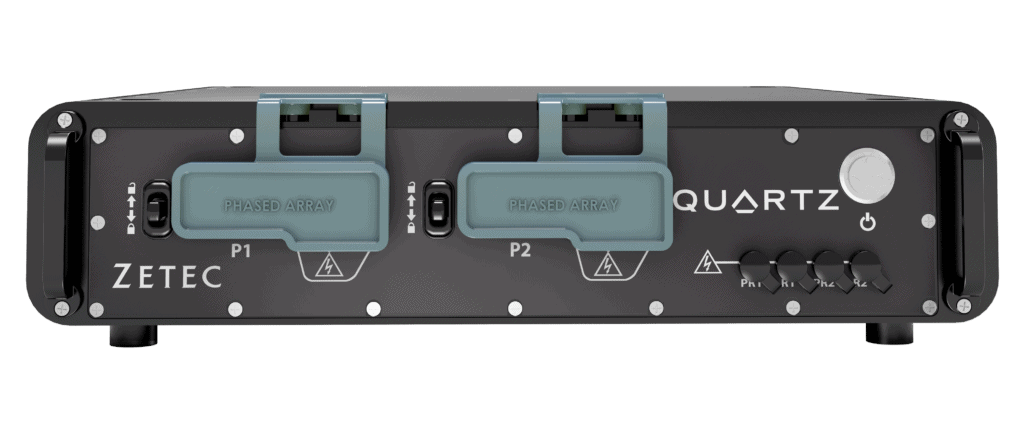 With the expansion of the global market, industries are facing the challenge of increasing production demand along with improved quality and safety standards. For manufacturers or asset owners with critical components for industries like aerospace, nuclear, and oil & gas, the challenge can be much more intense. To help achieve these standards, industries are constantly on the lookout for new technologies that improve their inspection and production capabilities. Advanced automated non-destructive testing (NDT) technologies with flexibility, integration, and scalability features have allowed industries to ensure quality while increasing their productivity in their large-scale and small-scale industrial infrastructure and manufacturing projects.
Zetec's advanced instrumentations offer compatibility with a variety of probes and probe types, allowing conformity to a wide range of structures and manufacturing processes. The instruments can be easily integrated into a complete powerful inspection solution and some can even be configured to scale by stacking multiple units in a series, working in parallel, to allow additional coverage for faster inspection. The ability to configure and scale options provide a wide range of advantages for industries to:
Inspect complex geometry with the addition of multiple advanced inspection techniques.
Conform to changing manufacturing and inspection requirements.
Perform full volumetric inspection in a single scan.
Increase inspection speed to match needs.
Collect and analyze the data in real-time for accuracy and precision.
Achieve more detailed inspection data and results.
These advantages of automating NDT methods through scalability and integration allow industries to ensure quality in their wide range of challenging inspection applications. Zetec can assist you in achieving your quality standards through its selection of configurable and scalable industrial-grade instruments.
Automating NDT Methods Resources and Applications
Non-destructive testing is often used for material inspection during machining, fabrication, and assembly phases, as well as in-service by a variety of industries to address their quality control, safety, and productivity needs. We have compiled a list of some resources that explain how NDT solutions can help industries to achieve their quality and production goals.
Product Recommendations for Automating NDT Methods
Zetec offers a range of instruments for automating NDT methods to meet your industrial specification. Here is a compiled list of our advanced automated industrial inspection and analysis solutions to assist you in the selection.
Zetec's scalable NDT instrumentation is flexible and compatible to use alongside a wide range of probes. The scalability of the instruments allows industries to configure the instruments according to their inspection needs. With a faster and more precise inspection, manufacturers can enhance their quality standards and ensure greater returns on investment.
Zetec is a leading provider of automated NDT instrumentation with eddy current, ultrasonic, and mechanical system solutions for your industrial inspection and analysis requirements. Contact us today to learn more.