Leading-Edge Complete Solutions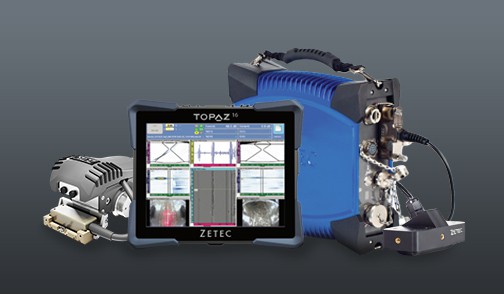 Zetec serves as a single, leading source for both eddy current and UT solutions. Our complete solutions eliminate the time, gaps and redundancies of dealing with multiple providers. The result: higher efficiency and more cohesive solutions.
Focus our results-driven expertise on solving your specific inspection challenges. Our Applications team can help establish custom inspection processes, developing best practices for products and techniques to excel within all parameters—including budget and schedule. We're there when you need us, working closely with you from needs assessment through technical advisement and regulatory support.
Optimize performance with Zetec custom engineering. We can help define requirements and produce a specification that provides a roadmap for a custom-engineered solution. The solution may include developing custom probes and/or wedges, custom-engineered mechanical systems or scanners, software and hardware modifications, or any combination of them. As appropriate, we can serve as the complete integrator of the solution to your inspection needs.
Leverage our regulatory expertise to ensure compliance. Zetec has worked in collaboration with industry regulators around the world to help develop innovative and performance-oriented solutions to solve critical challenges encountered by the industry. We bring a proactive, forward-thinking approach to compliance that can save money and headaches.
Make Zetec technical support an asset to your organization. Zetec's total solutions include technical support when and where you need it, supported by a staff of field engineers and technical experts. We share our knowledge and support and our solutions to excel in your environment.
Build NDT capabilities on integrity—in relationships and solutions. We believe that integrity in relationships and solutions go hand in hand, resulting in open communication, shared purpose, and assured confidence.