Results-Driven Expertise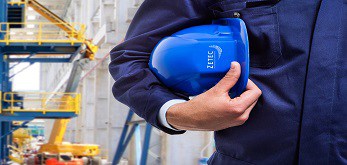 Zetec builds more than 50 years of NDT experience into every product and solution we deliver. In an age of rapid change, our customers count on our NDT expertise to mitigate risk, increase productivity, ensure quality control, improve production quality, and protect important assets—gaining the safety and predictability to achieve their broader business objectives.
Get superior NDT performance—in the field and on the bottom line. We set new standards that continuously advance NDT in the interests of our customers. We pride ourselves on knowing what matters to them, solving their most pressing safety-related issues, and meeting the demands of their evolving industries.
Conduct better inspections in less time. Zetec solutions take time out of the inspection process. We provide more efficient solutions to inspection problems by creating for the form, fit and function of the application. We design for ease of operation, equipment dependability and longevity and adaptability to your specific requirements.
Avoid the typical time, costs and risks of integration. Customers look to Zetec for our expertise in integrating our best-of-breed technology into custom solutions that meet their exacting applications. We use an efficient discovery process to translate unique needs into optimal engineering specifications. We design, validate and test the solution, and follow up with training and field implementation support as necessary. Our full-service approach avoids the typical time, cost and performance challenges of integration, and delivers the full benefits.
Transfer valuable knowledge from our people to yours. Zetec is driving NDT advances, including automating analysis with tools that keep our customers on top of the best new technology. We'll help your people make the most of your inspection resources with new levels of control and 3D visibility into your most important issues.
Count on Zetec for the vision and technical leadership to meet your NDT needs today and tomorrow. Zetec is a company of firsts in NDT science and technology. Our company's longstanding strength and stability provide customers with a continuous source of NDT insight, thought leadership and advocacy.