Ultrasonic HDPE Fusion Weld Testing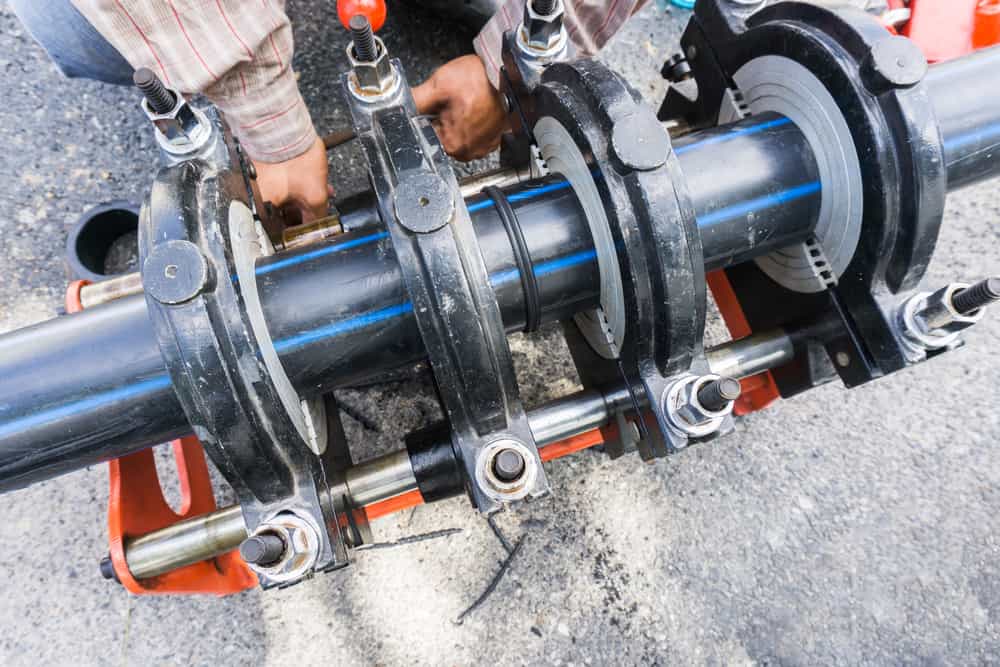 The need for excellent performance and durability of components drives the selection of materials in industries. Recent years have seen a rise in demand for HDPE (High-Density Polyethylene) because of the many advantages it provides compared to the other conventional metals like carbon steel for industrial piping systems. Its excellent corrosion and chemical resistance, strength, and flexibility make it ideal for water supply, petroleum transport, and chemical supply plants.
However, given the fundamentally different chemistry of the HDPE, the fabrication process involved is also unique compared to its metallic counterparts. But the fundamental principle of its use for industrial operation remains the same; that is, the weld should be free of flaws and discontinuities. To ensure that the mechanical properties of the HDPE pipes or tubes are not compromised during the welding, nondestructive testing (NDT) plays an effective role. Here, we will discuss the importance of NDT, such as ultrasonic testing (UT) in HDPE fusion weld inspections. 
HDPE Fusion Welds and UT Inspection
The most common welding process for HDPE fusion is the butt welding process. The process involves the use of a hot plate to heat the flat ends of the to-be-fused HDPE pipe, tubes, or fittings, which are then pressed together mechanically to form a bond. During the process, the following conditions should be met:
The temperature of the heating plate should usually be between 150℃ to 300℃.
The two heated surfaces should be joined together under controlled pressure.
The weld component should not be exposed to extreme environments or external inclusions as a weld preparation.
The alignment of the HDPE pipes should be checked before fusing them under pressure. The maximum allowable misalignment should be less than 10% of the wall thickness of the pipe.
Violation of any of these fusion conditions can lead to flaws in the weld, such as lack of bond, porosity, cracking, and inclusions. To ensure these flaws do not interrupt the industrial operation, phased array ultrasonic testing (PAUT) is ideally used for the HDPE butt fusion weld inspections. 
Learn more about Inspecting HDPE butt fusion welds.
As HDPE has a high attenuation,the conventional high-frequency UT inspection process is not optimal. As such, a recommended solution has been established as a combination of PAUT with TOFD (Time of Flight Diffraction). TOFD with PAUT facilitates:
Higher sensitivity to detect even the minute flaws. 
Focused beam for scanning in weld areas with irregular surfaces and thicknesses.
Larger coverage of the weld area and the heat-affected zone. 
High-resolution scanning and imaging for flaw sizing.  
Vertical flaw detection.
By precisely identifying the flaws that are potential risks to the industrial system, these NDT solutions foster time and cost-saving in HDPE inspection and ensure productivity.
Learn more about TOFD inspection of HDPE piping. 
HDPE Welding in Industries
In the petroleum industry, the demand for HDPE pipe is seeing a boost, given the excellent advantages of corrosion and erosion resistance desired for the transport of crude oil. Especially in applications with low pressure and low temperature, i.e., less than 60℃, HDPE has replaced carbon steel with its advantage of strength and easy weldability. HDPE is also popular because of its chemical stability which facilitates its use for petrochemical use without the incidence of any chemical reaction. As such, the inspection of HDPE welds holds greater importance given their role in ensuring the strength and safety of petroleum applications.
HDPE fusion weld testing with PAUT enables accuracy in flaw detection. With proper corrective actions guided by the flaw characterization, possible leaks can be easily prevented, which can be disastrous in the oil and gas industry.
Read more about HDPE welding in the petroleum industry.
Ultrasonic Solutions to Overcome HDPE Inspection Challenges
In HDPE, difficult-to-detect flaws are induced with incorrect heating and surface preparation techniques. Adding to the ultrasonic inspection challenge is the high attenuation factor of HDPE and the vertical fusion welding method.
With a low-frequency PAUT probe, flaws can be detected with high precision and accuracy. TOFD enabled PAUT provides greater sensitivity of identifying flaws in a wide range of orientations. With volumetric HDPE fusion weld testing enabled with phased array ultrasonic NDT, a variety of industries can ensure productivity and efficiency in their respective operations.
Zetec provides specialized ultrasonic NDT solutions that provide the advantage of excellent flaw detection in HDPE fusion weld testing. For quality equipment and tailored inspection plans, contact us today to learn more.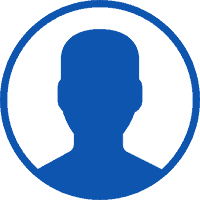 Zetec's designers are industry-leading experts in ultrasonic and eddy current technologies, and we can help you navigate any of our NDT testing solutions or devices.