The Many Roles of NDT in Aerospace
For both civilian and military purposes, aerospace manufacturing is subjected to tough design specifications and quality standards. Additionally, they also need to strictly verify the quality of the aircraft engine, body, and related components before the operation and frequently during service. This is to address the high stake of human lives associated with the industry.
NDT has been a primary quality assessment and component inspection practice in aerospace industries for decades. It ensures the provision for inspecting a wide range of components quickly and efficiently in a volumetric manner. For this, the aerospace industry has been relying on NDT solutions from providers such as Zetec with their advanced eddy current and ultrasonic testing equipment that has helped industries ensure flight safety for decades. 
NDT Inspection of Vital Aircraft Composites
Composites are extensively used in the aerospace industry for components such as the body frame, engine blades, wings, and fuselage. It is a desirable choice due to its lightweight quality while providing similar structural strength as other metals. The defects induced in these composites during manufacture or in-service can be successfully scanned using phased array ultrasonic testing (PAUT) instruments with a proper inspection technique. The modern PAUT scanners and probes provide flexibility, accuracy, and reliability when detecting damages in aerospace composites which may include delamination, cracking, inclusions, and porosity. Qualified technicians along with powerful inspection solutions can help maintain standards for NDT in aerospace industry.
Learn more about Strategies for NDT of aerospace composites.
Understanding carbon fiber is imperative when we discuss aerospace composites. NDT inspection of carbon fiber reinforced plastic (CFRP) composite for the aerospace industry benefits from the time-reversal PAUT technique, providing improved signal quality, coverage, and probability of defect detection.
Read more to Understand the NDT of carbon fiber. 
Portable PAUT equipment such as a paintbrush scanner can detect the underlying flaws in composites while exhibiting excellent flexibility to inspect along curved or flat surfaces.  With excellent data processing ability, fast scanning, improved user interface, and configurability, different inspection needs for composites can be met during aircraft inspection.
Learn more about the best equipment for nondestructive testing of composite materials.
The use of PAUT probes with the time-reversal capability can overcome the challenges of complex geometry and variable thickness inspection problems faced by a standard PAUT in aerospace testing of composites. Through enhanced probe alignment ability and auto inspection system facilitating efficient surface profiling, data capture, and analysis, time-reversal PAUT can produce faster and precise results.
Read more about Automated composite inspection technique with time-reversal phased array.
Examining Aerospace Components with NDT
Every takeoff and landing takes a toll on the aircraft wheel due to extreme heat and braking force. As an important part of the aircraft, wheels should be subjected to NDT inspection for potential defects like cracks. For improved accuracy, faster inspection, and cost efficiency, many technicians trust eddy current testing (ECT).
Read more about the efficient aircraft wheel NDT tools. 
The defects induced in propellers due to heat or stress can be difficult to visualize manually. As propellers are mostly made of composites, most defects may be underlying. To identify the flaws, quality inspectors can use NDT techniques such as ECT and UT. ECT is favorable for identifying surface defects, especially in conductive alloys. UT is suitable for locating subsurface defects and is a perfect solution for composite inspection.
 Learn more about finding the right NDT equipment for propeller inspection.
Maintaining Standards with NDT in Aerospace Industry
The integrity of military aircraft is important in ensuring mission readiness, which is why they have to be inspected to meet certain design and manufacturing standards. Qualified technicians with different levels of expertise periodically inspect to ensure component quality using NDT. In addition, ECT and UT can serve to detect dangerous flaws and discontinuities with the powerful and precise scanning ability that can accommodate complex geometries, varying materials, and remote, difficult-to-reach spaces.
Learn more about NDT in the air force.  
The value of commercial aircraft is associated with its top-tier performance that can provide travel efficiency while ensuring the safety of the crew and passengers. This can be achieved by identifying the underlying defects that can affect the integrity of the aircraft components. UT and ECT can produce high-quality inspection results in less time versus many legacy inspection approaches, facilitating quality assurance with less downtime.
Learn more about NDT for commercial aircraft.
NDT for commercial and military aerospace use requires adherence to standards laid out by government and international bodies. For example, in the US, the Federal Aviation Administration recommends the provision of annual inspection certification. Compliance with the federal and international regulations during manufacture and maintenance helps keep the crew and passengers safe and ensures the durability of the aircraft.
Learn more about NDT standards for aviation.
NDT Solutions for Enhancing Safety in Aerospace Industry
Different inspection technologies have been used for aircraft inspection, but many have not been as efficient as eddy current and ultrasonic testing techniques. The advanced NDT equipment available in the market supports high volume inspection with their higher sensitivity to flaws during precision scanning. Complex inspection can be made easier and aviation standards can be maintained with NDT in the aerospace industry.
Learn more about Aerospace NDT inspection solutions.
Zetec has been providing advanced PAUT and ECT technologies for flaw detection in the aerospace industry for several decades. To learn more about our solution for NDT in aerospace, contact us today.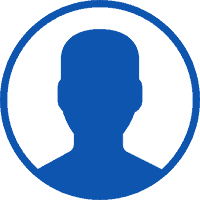 Zetec's designers are industry-leading experts in ultrasonic and eddy current technologies, and we can help you navigate any of our NDT testing solutions or devices.