Advantages of Portable Ultrasonic Testing Equipment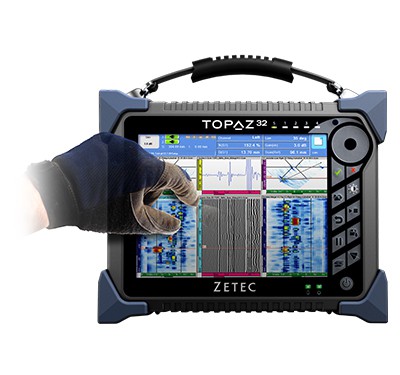 Society depends on large infrastructural projects—and so do the companies responsible for them. A pipeline failure hurts society by increasing the price of oil or gas and harming the environment. It hurts the company responsible for that pipeline by decreasing supply while adding potentially significant repair costs and legal liability, which in turn increases the rates of that company's insurance premiums. Once completed, these infrastructures must continually be inspected, maintained, and repaired to prevent failure. Inspecting components properly requires the right instruments and tools that can analyze the composition of materials or structures for weaknesses without damaging or destroying them. Portable ultrasonic testing equipment gives inspectors the mobility and versatility they need to keep the world up and running.
Why Mobility Matters in Ultrasonic Testing Equipment
Companies employ NDT technicians to inspect sprawling facilities and large numbers of critical components forged and assembled in refineries and factories. Broken down into man-hours and miles traveled, that means technicians have a lot of ground to cover and limited amounts of time to work. Performing more frequent or more thorough inspections requires increasing budget allotments to hire, train, and equip more technicians, or asking technicians to do more with less. Easily portable ultrasonic testing equipment allows technicians to work more efficiently.
Modern portable ultrasonic testing equipment allows NDT technicians to not only perform preparation and acquisition on site, but analysis and reporting as well. Since testing equipment must be transported to and from different stretches of pipe, rail, or campus on a daily basis, this enables technicians to accomplish more in a day than previously possible. With no need to return to the desk, technicians can travel continually from testing site to testing site. Cordless instruments cut down on setup time, and the number of parts technicians must carry and keep safe. With the latest portable ultrasonic testing equipment, technicians can be significantly more productive every day.
What to Look for in Portable Ultrasonic Testing Equipment
Choosing the right portable ultrasonic testing equipment allows technicians to do their jobs faster and more reliably. While this won't directly increase a company's revenue, it can have a positive impact on operational costs. In numerous industries, NDT inspections are required or have become a best practice for maintaining asset integrity; therefore, equipment is usually budgeted or accounted for. Finding the best equipment is usually the difference maker in helping lower long-term costs and increasing the productivity of every man-hour. In addition to mobility, other features of ultrasonic testing equipment also help NDT technicians operate more efficiently.
High Resolution, Responsive Touchscreen
Features like a large, high-quality touchscreen make portable ultrasonic testing equipment easy for technicians to use. Menu prompts lead technicians through the testing process, while a high-resolution display allows them to easily manipulate controls and observe testing results. The best ultrasonic testing equipment touchscreens can be used even while technicians are wearing gloves.
Software Capabilities
Software capability is an important differentiator between ultrasonic testing units. Top-quality ultrasonic testing equipment includes software with multiple scanning configurations and inspection tools, so technicians can confidently accomplish every stage of inspection from setup to reporting on-site. A single, industrially proven software platform consistent across devices and upgrades means technicians only have to learn one system. Powerful analysis capabilities also enables technicians to make informed and timely decisions right from the field.
Durability
Rugged, field-ready ultrasonic testing equipment is a must for companies working in tough environments like furnace-hot steel refineries or frigid oil platforms. Equipment with no air intakes holds up in harsh surroundings, and hot-swap batteries help technicians keep working, no matter what. Lightweight equipment reduces worker fatigue and mental errors.
Adaptable Testing Capabilities
Companies employing NDT equipment often depend on it for many different types of inspections, from mapping corrosion and inspecting welds to testing composite materials. Equipment with powerful capabilities and compatible with a variety of probes and scanners allows technicians to perform all the inspections they need to without transporting extra gear or switching testing setups, improving efficiency.
Embedded Advanced Features
Challenging inspection applications require a higher degree of control than basic ultrasonic testing provides. Choosing ultrasonic testing equipment with embedded advanced features allows technicians to capture the information they need without needing external software or extra equipment. Important advanced features include:

Advanced phased array UT (PAUT) and Time of Flight Diffraction (TOFD) capabilities
Focal law calculator with visual feedback
Support for 2D matrix arrays in pulse-echo, pitch and catch or multiprobe configurations
Live Total Focusing Method (TFM) capabilities for higher resolution performance
In order to effectively meet the significant demands of non-destructive testing in many industries, technicians must work as efficiently as possible. Equipping technicians with powerful, portable, durable ultrasonic testing equipment enables them to do more with less. To reduce risk without breaking the budget, invest in the right equipment.
Zetec has been a trusted name in nondestructive testing for decades and has become the clear leader in ultrasonic testing equipment. For ease of use, cutting-edge portable designs, and the highest quality—contact Zetec today.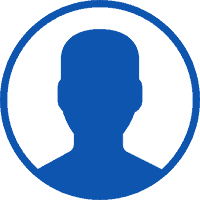 Zetec's designers are industry-leading experts in ultrasonic and eddy current technologies, and we can help you navigate any of our NDT testing solutions or devices.