Zetec to Showcase Latest Aircraft Maintenance Inspection Solutions at MRO Americas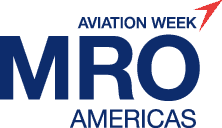 Zetec will exhibit its latest ultrasound and eddy current technology for nondestructive testing of aircraft components and other critical aviation applications at MRO Americas in Atlanta from April 9-11 (Booth #4908).
Zetec, a global leader in NDT instruments, probes, software, and other solutions, will showcase two of its leading technologies for aircraft MRO:
The MIZ-21C handheld eddy current testing (ET) instrument with surface array capabilities can reduce inspection time by up to 95% compared to traditional handheld pencil probes, and the device's ergonomic design and long battery life mean you can inspect more area without fatigue or lost productivity. The MIZ-21C is ideal for fast, efficient inspections of skins, stringers, frames, rivet holes, tubing, and other ferrous and non-ferrous components on the flight line. It is available in three models to meet a range of inspection needs and budgets.
The TOPAZ16 ultrasonic testing (UT) device delivers unmatched value for the most common aviation and aerospace inspection applications. Combined with the NDT Paintbrush scanner, TOPAZ16 can be used to inspect metal and CFRP, where porosities, de-lamination, foreign bodies, and other indications can occur on the surface or within a particular layer of carbon fiber or in resin. TOPAZ16 sets the standard for value and versatility among portable phased array UT instruments, with a rugged casing, high-resolution multi-touch display, and fully integrated UltraVision Touch software.
In addition to its product lineup, Zetec technical experts will demonstrate how to use MIZ-21C and TOPAZ16 to accurately and reliably detect cracks, corrosion, changes in thickness, and other indications in bolt holes, scarf-damage repairs, and CFRP honeycomb panels.
"With 31,600 commercial aircraft currently in service and a backlog of more than 17,000 aircraft on order, MRO managers face a growing challenge to keep existing planes airworthy for as long as possible," said Wade Jenstead, Director of Sales – Americas for Zetec. "We're excited to show the aircraft MRO community how Zetec inspection solutions can play a vital role in safety and compliance while reducing the cost of unplanned downtime."