Zetec to Present Webinar on the Latest Advanced Focusing Techniques for Phased Array Ultrasonic Inspections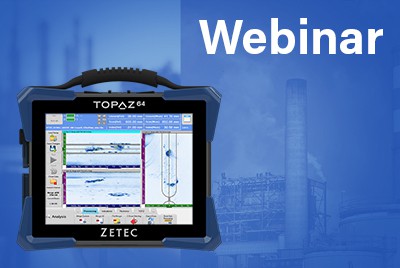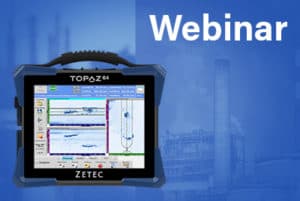 Zetec will host a one-hour webinar on the use of full matrix capture (FMC) and advanced focusing techniques to improve results and efficiency of phased array ultrasonic inspections. The webinar will be offered on Dec. 5 and 6 and provide insight for anyone involved in oil and gas, power generation, and other demanding applications where these latest, advanced techniques can provide more accurate and detailed records of inspections. Topics will include:
The principles of full matrix capture (FMC) data recording and advanced techniques including the total focusing method (TFM)
Specific case studies and a discussion of conditions required to maximize the potential of these advanced focusing techniques in combination with portable phased array UT systems
Considerations about inspection resolution, coverage, and speed
The webinar will be led by Guy Maes, Sales Engineer Director, UT, for Zetec. An NDT industry veteran with over 25 years of experience, Guy has been involved in advanced UT method development and implementation, capability assessment, and software development throughout his career.
The webinar's conclusion will feature a live question and answer session with Guy.
The webinar has completed. Click here to view webinar recordings.