Zetec to Exhibit Latest Composite Inspection Technologies at JEC World 2019
Zetec will present its latest phased array ultrasonic (PAUT) inspection technologies at JEC World in Paris, France, from March 12-14.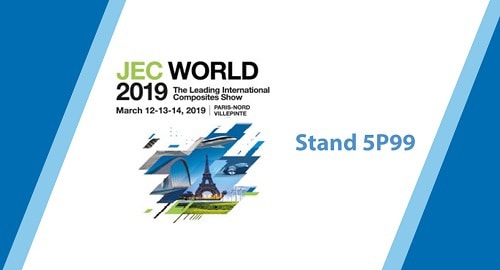 The Zetec exhibit (Booth 5 P99) will feature the TOPAZ family of portable phased array UT devices powered by UltraVision software. The booth will also showcase NDT Paintbrush, the ultrasonic scanner agile enough to provide precise, thorough coverage of both flat and curved surfaces, with no misalignment.
The TOPAZ family includes the TOPAZ64 for the most challenging and data-intensive inspections featuring advanced total focusing method (TFM) capabilities; TOPAZ32, which combines robust processing power and versatility for a wide range of applications; and TOPAZ 16, delivering exceptional value and ROI for the most common applications.
Zetec will demonstrate its proven time reversal technique, an adaptive phased array UT inspection technique that can produce faster, more accurate inspections of CFRP components when compared with other methods. The Zetec time reversal solution has been successfully implemented by customers across many industries worldwide, including aerospace.
"TOPAZ, UltraVision software, and NDT PaintBrush together form a robust and effective ultrasonic system for composite inspections across many industries," said Laurent Enenkel, Vice President, Zetec EMEAI (Europe, the Middle East, Africa, and India). "We're excited to showcase them at JEC World 2019." Zetec serves as a single source for industry-leading instruments, scanners, probes, and software for phased array UT and eddy current NDT technology.