Zetec Surface Array Flex Probe Delivers Significant Time Savings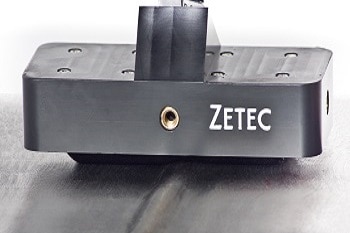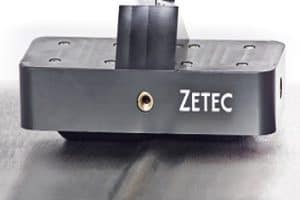 Zetec introduces the new Surface Array Flex Probe specifically designed to solve the inspection challenges that Power Generation, Oil & Gas and Aerospace companies face every day. It is designed to handle a range of needs, from detecting extremely small flaws to inspecting non-flat surfaces and covering a wide area in a single pass.
The Surface Array Flex Probe introduces innovative features that deliver significant benefits. With the ability to handle inspection coverage up to 2 inches in a single pass, the probe delivers fast and accurate inspections. In fact, when compared with handheld pencil probes, the new Zetec Surface Array Flex Probe can reduce inspection time by up to 95% while delivering a full record of inspection.
"SNPI recently used the new Zetec Surface Array Flex probe to successfully detect very small, critical dents while inspecting weld joints on our low pressure turbine rotors. We were very pleased with the speed and accuracy of the probe which allowed for a quick inspection without the need for any surface preparation or post-inspection cleaning" states Xu Ning, ISI Engineer, Suzhou Nuclear Power Research Institute (SNPI).
The unique flexible surface design and proprietary X-Probe coil technology enable the probe to conform to surface variations such as curvatures and weld beads, where it can accurately detect pitting as well as surface cracks in any orientation. The probe's durable pad is made to last– having been tested on over 8,000 feet of weld surface without failure.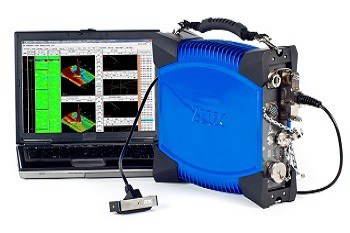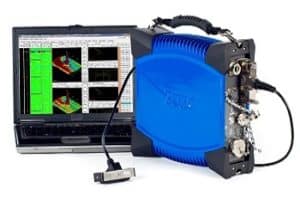 When the Surface Array Flex Probe is used along with the Zetec MIZ®-200 Eddy Current Array Instrument plus Velocity Acquisition and Analysis Software, it is a complete solution engineered to work better together.
"With one of the industry's highest signal-to-noise ratios and proprietary sensing technology, Zetec offers a top performing eddy current array solution" states Adi Askenazi, Zetec Eddy Current Probe Product Manager.