Zetec posts webinar on an innovative approach to detecting corrosion in pipe elbows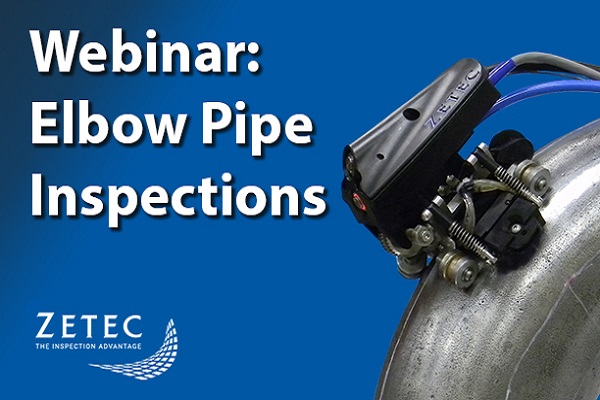 Zetec Inc. published a new webinar on an innovative approach to measuring wall thickness and detecting flow accelerated corrosion (FAC) in pipe elbows used in oil and gas and other industrial applications.
The 20-minute webinar highlights an inspection technique using a powerful integrated phased array ultrasonic testing (PAUT) instrument and a manual scanner with a flexible linear array probe that can adapt to the straight and elbow aspects of a pipe. It allows coverage of the full range of elbow diameters in a single probe, and produces crisp, high-resolution C-Scan images of FAC and other types of damage for analysis by the inspection team.
"Pipe elbow inspections can be cumbersome due to the changes in surface shapes as well as the wide range of pipe diameters technicians may encounter," said Dominic Giguere, product manager for UT Portable Solutions at Zetec. "This webinar shows how to save significant inspection time and more reliably detect corrosion and wear using the right combination of PAUT instrumentation, software, scanner and probe compared to conventional UT, pencil probes and grid systems."
The webinar features:
A discussion of the inspection challenges related to detecting corrosion and other wear-related damage in pipe elbows.
How Zetec's UltraVision software platform makes plotting and analyzing data simple and intuitive for the technician.
An overview of the purpose-built scanner featuring an innovative design that eliminates the need for a constant flow water column
A step-by-step demonstration of the PAUT instrument, scanner, flexible probe and couplant working in combination to improve inspection productivity and efficiency in highly demanding work environments.
Zetec's webinar is intended for inspection service providers, NDT technicians and anyone involved in measuring wall thickness and testing for corrosion in pipe elbows. It is available for viewing now, on demand.
View the Webinar