Zetec to Introduce New Product at NDTMA Conference
Zetec Inc. will introduce a revolutionary new product for the nondestructive testing (NDT) industry at the NDTMA Annual Conference February 13-15 in Las Vegas, Nevada.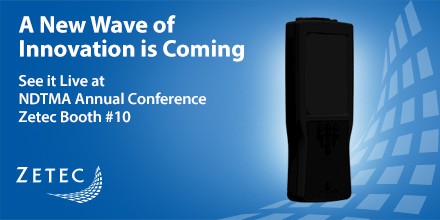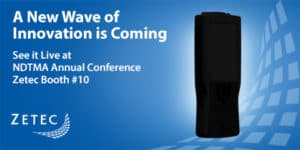 The inspection innovation will be on display at the Zetec booth (#10) and will be ideal for applications in aerospace, oil and gas, and power generation.
"Our new solution is a game-changer for the nondestructive testing industry in terms of cost effectiveness, mobility and flexibility," said Wayne Wilkinson, President of Zetec. "NDTMA 2018 will be the first opportunity to see the product live. If you are involved in NDT inspections, you don't want to miss it."
Zetec serves as single source for best-of-breed NDT technologies, including the Zetec TOPAZ® family of fully integrated, high-performance phased array UT devices and the MIZ® family of eddy current instrumentation.
The NDTMA Annual Conference will take place at the Golden Nugget in Las Vegas.