Fast Access Probe Program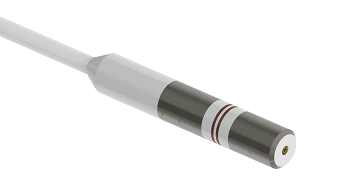 Zetec announced its Fast Access Probes Program, which reduces lead times for the company's most common bobbin probes used for heat exchanger inspections.
"We developed the Fast Access Probes Program to be more responsive to our customers' needs. With this program, we can now satisfy customers who have a demand for Zetec bobbin probes but need delivery in a matter of days," said Adi Askenazi, Zetec Probes Product Manager.
The Fast Access Probes Program includes Zetec Chamfered Barnacle Scraper (CBS), ULC, and URF bobbin probes in 22 different configurations. Instead of a typical lead time, Zetec can provide standard same-day shipment of probes in stock and shipment within three business days for orders up to five pieces.
Items in the Fast Access Probes Program ship from Zetec's manufacturing and distribution center in Snoqualmie, Washington.
Developed for power generation markets, Zetec bobbin probes set the standard for efficient and accurate NDT inspections of heat exchangers, including thimble tubing; HVAC and finned tubing; restricted access or u-bends; and high-permeability tubing. Advanced materials, design, and production deliver clean eddy current data that is consistent through the duration of the inspection, as well as for the life of the probe.