RevospECT Pro Introduction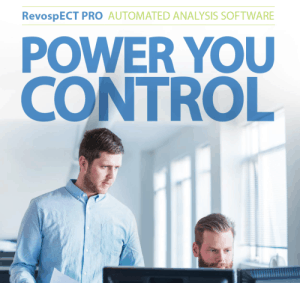 More analysis control with less resources
RevospECT Pro is the industry's first commercially available high-powered, adaptable and scalable automated analysis system. It provides end users the power and control to perform comprehensive automated analysis of eddy current data. RevospECT has a proven track record in the field and meets rigorous industry standards for flaw analysis from bobbin, rotating and array inspection techniques.
For inspections, RevospECT Pro can be used in a primary or secondary role, or in a single pass configuration, saving significant time and money. In addition, RevospECT Pro is the foundation for delivery of value added tools such as noise measurement monitoring and automated HDC® (Historical Data Comparison) which are processed in parallel with the core analysis for timely results.
Click here to see how RevospECT Pro delivers the power you can control.