FEATURES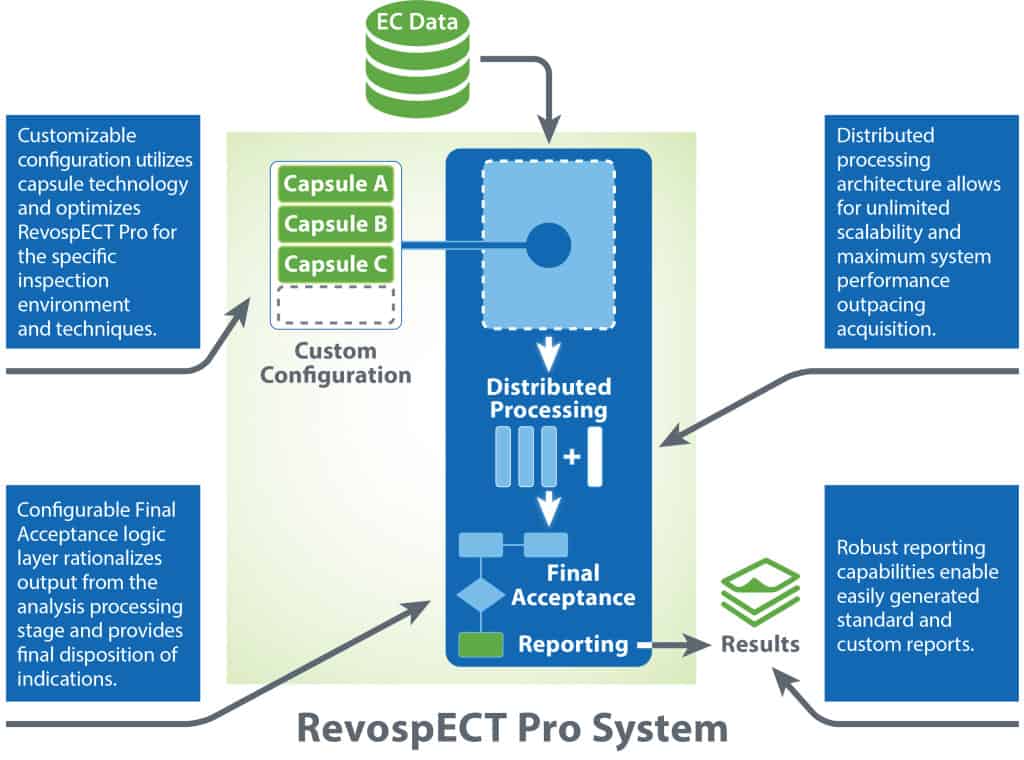 RevospECT Pro utilizes a custom configuration to processes data through flaw detection and classification, noise monitoring, and historical data comparisons. It has additional special reporting capabilities such as AVB mapping and wear, sludge and deposit mapping.
RevospECT Pro takes advantage of seamless integration with the optional Historical Data Comparison (HDC®)* technology. History addressing occurs through auto-loading of historical results and applying rule-based logic for final reporting of indications.
*HDC for RevospECT Pro automates the process of retrieval and comparison to data at same tube locations from multiple historical datasets. Comparison to historical data provides the benefit of better identification of changing tube conditions and degradation over time.