MIZ-200 Press Release
Zetec's New MIZ®-200 Delivers Inspection Confidence in Demanding Environments
Latest Eddy Current innovation offers the industry's best 'signal to noise ratio' for new levels of inspection accuracy.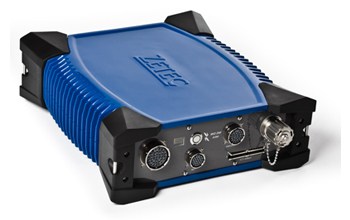 Snoqualmie, WA —
Zetec, Inc. introduces the new MIZ®-200 eddy current nondestructive testing instrument for both tubing and surface inspections. An integral part of Zetec®'s growing product line for Balance of Plant/Power Generation and Oil & Gas markets, MIZ-200 is ideal for both inspection service providers and end-user utilities.
With three models available covering tube, surface array and MFL configurations, the MIZ-200 can handle the most demanding inspection environments with ease. Industry leading signal to noise ratio improves the probability of defect detection. The rugged cast aluminum case is designed to withstand the bumps and drops that inevitably happen in inspection environments. The sealed and fanless unit will withstand dust and water resulting in improved reliability and reduced replacement costs.
"With innovative features and technology, the MIZ-200 enables users to confidently inspect a greater variety of materials than ever before," states Diane Wood, Vice President of Zetec. "Additionally we've included future-proofing capabilities where users can take advantage of new probe technologies in the future, ensuring that the MIZ-200 is a sound inspection investment for today and tomorrow."
Zetec's MIZ-200 instrument is a fully portable, light weight, battery operated, remote data acquisition unit. Designed with operator ease of use in mind, the MIZ-200 automatically recognizes the probe type connected to it and configures its internal multiplexor accordingly.
MIZ®-200 works in conjunction with Zetec's VelocityTM software providing a powerful, integrated solution customized for the specific needs of the Balance of Plant Power Generation market. With software modules covering acquisition, analysis and data management, Velocity delivers the advanced analysis and reporting the market demands.
The MIZ-200 instrument is available in multiple configurations to support tube, surface array and RFT inspections. An MFL option is also available. The product is available now globally and has been successfully used in multiple inspections worldwide. For more information on the MIZ-200 and VelocityTM software, click here.
About Zetec®
Zetec is a global leader in nondestructive testing (NDT) solutions for the critical inspection needs of industries the world counts on every day—including power generation, oil and gas, transportation, heavy industry and manufacturing. We serve as a single source for high-performance solutions in both eddy current and ultrasonic technologies. For nearly 50 years, we have advanced NDT standards and science, providing new insight and control through inspection solutions that protect our customers' most important assets and ensure the quality of their products. By integrating design and engineering with our own manufacturing, Zetec delivers solutions that optimize productivity, safety and total cost of ownership. Zetec is a subsidiary of Roper Technologies, Inc., with global engineering and manufacturing centers in Quebec City and at our corporate headquarters in Snoqualmie, Washington. Zetec support spans the globe, with Centers of Excellence in Houston, Paris, Seoul, Shanghai and Tokyo. For more information about Zetec®, visit: www.zetec.com and follow us on LinkedIn.