Condensate Heat Exchanger Inspection
Inspection Challenges
When tracking numerous complex indications at multiple locations in a condensate Heat Exchanger inspection, challenges arise when the type and severity of the degradation is unknown due to the limited capabilities of certain bobbin probe technologies.
In this particular example, a customer was faced with several questions to answer about their component.
What is the degradation and root cause?
Have the historical bobbin results been adequate for future use of the HX?
Can we provide qualifying information in order to extend the life of the component?
Recommended Solution & Advantages:
Zetec offered a solution to qualify the historical bobbin indications in this component. Zetec recommended using a CXB4 probe coupled with the Velocity software and MIZ-200 Eddy Current instrument.
Velocity software combined with the CXB4 probe provided two separate (axial / circumferential) cscan/waterfalls. Each display optimized the analysis process by providing the user the ability to differentiate between axial and circumferentially oriented indications. This technology is unique in the industry and delivers a simplified approach to determining the orientation of indications.
The solution provided extensive advantages including:
Excellent detection of cracking regardless of orientation
Provides Array and Bobbin inspection in a single pass
Industry-leading signal to noise ratio
Remarkable C-scan presentations
High level of detection in a rapid inspection
Zetec Products: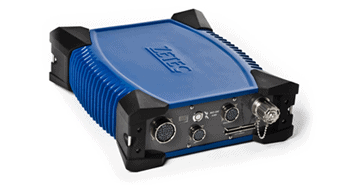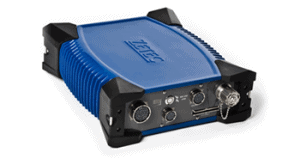 MIZ-200 Eddy Current Instrument
Inspection Confidence in Demanding Environments
Industry leading data Signal to Noise Ratio for superior Probability of Detection
Rugged, cast aluminum case designed to IP-65 spec for withstanding harsh environments
Compact & Lightweight
A/C & battery powered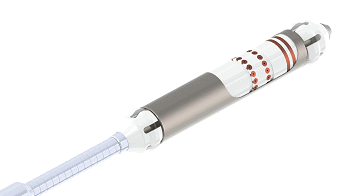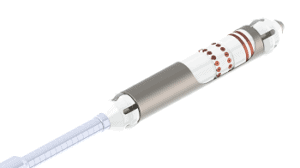 CXB4 Probe
Array and Bobbin technology combined
Ability to detect and differentiate between Axial, Circumferential and Volumetric indications
Fast inspection speeds with accurate, detailed results
Ridged design for improved probe life
Excellent detection of indications at expansion transitions and support structures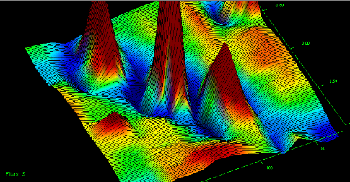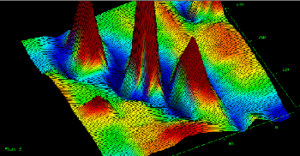 Velocity Acquisition and Analysis Software
Acquisition, Analysis and Data Management
Auto Acquire
Industry leading enhanced C-scan presentations – derived from software
Tubesheet builder