Eddy Current Surface Array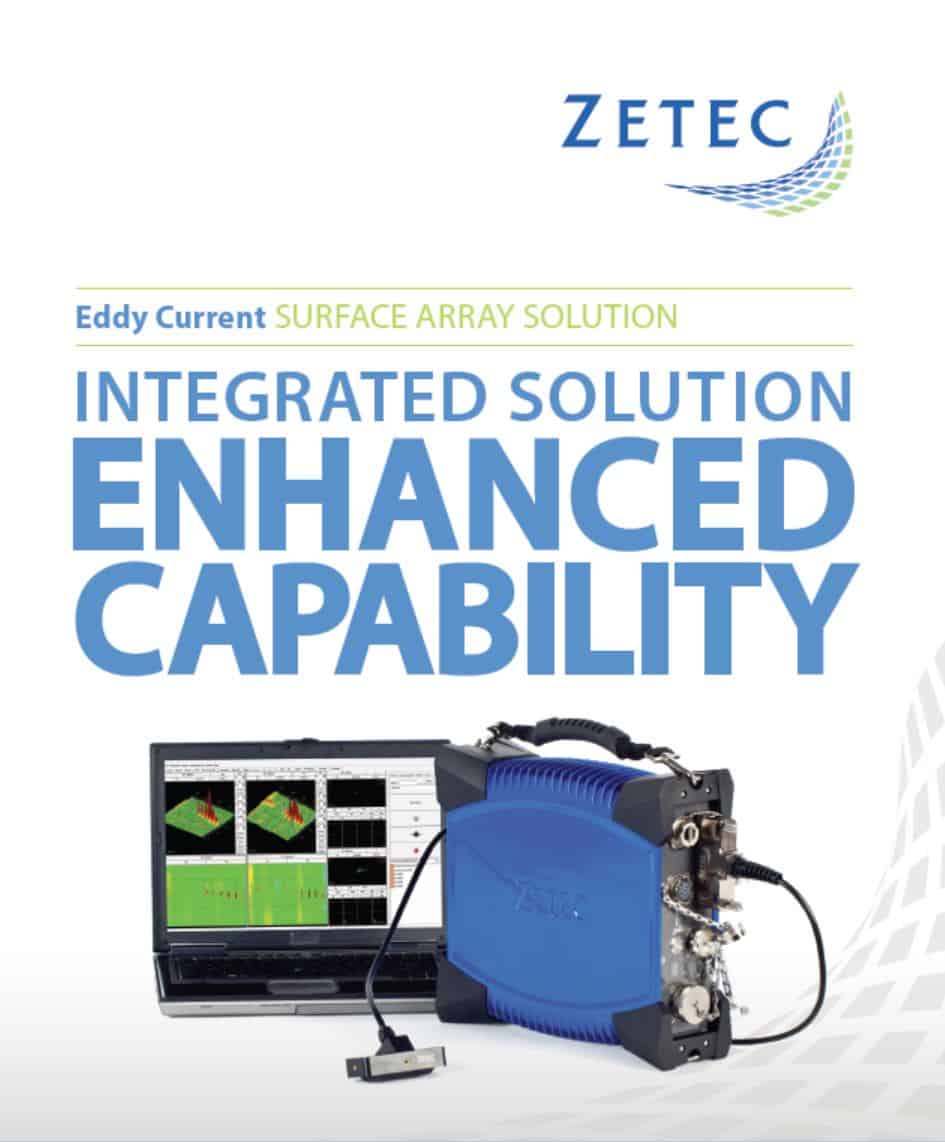 The eddy current surface array solution engineered to work better together
The Zetec Eddy Current Surface Array solution is specifically designed to solve the challenges that power generation, oil and gas, as well as aerospace companies face everyday. The MIZ-200 eddy current array instrument combined with the Surface Array Flex Probe and Velocity acquisition and analysis software work together to deliver significant benefits:
High performance
Dependable and accurate
Fast surface inspection
From detecting extremely small defects to inspecting non-flat surfaces and covering a wide area in a single pass, Zetec delivers. Our powerful and integrated eddy current array technologies deliver the results you can count on.

The MIZ-200 eddy current array testing instrument can handle the most demanding environments with ease.
Greater inspection accuracy: Featuring an industry-leading signal to noise ratio
Better reliability and lower costs: A rugged, sealed case that's fanless with no moving parts or exposed openings
Easy to use, anywhere: Fully portable, battery operated with auto probe connector recognition
The Surface Array Flex Probe can reduce inspection time and improve flaw detection while providing a full record of inspection.
Quick and accurate inspections: Reduced inspection time by up to 95% compared to a handheld pencil probe
Handles multiple surface applications: The flexible, durable pad can conform to surface variations such as curvatures and weld beads
Velocity PC software is one of the most efficient tools you can use for data acquisition, analysis and management.
Proven and customizable: Developed from decades of experience to solve your specific challenges
Easy to use: Intuitive user interface
Powerful: Extensive analysis and filtering capabilities
When it comes to performance, accuracy and dependability, the Zetec eddy current surface array solution is second to none.